FATE: TRAUMA INFORMED BUSINESS DEVELOPMENT
Self-care event for community members to discuss hardships of balancing trauma with entrepreneurship, as well as possible solutions.
April 20 5:30 p.m.- 8:30 p.m. at Coworking Bravely in Broken Arrow.

KINDRED SPIRITS: LOVE AND HERITAGE

FROM ADVERSITY TO ENTREPRENEURSHIP (FATE) LEARNING SERIES
These events will explore the path from adversity to entrepreneurship, the community benefits of taking that path, and the barriers that stand in the way. Click here for more information.

As a journalist-owned network, no one is better poised to restore trust in the news industry and create a better future of news for everyone than VNN. We work to educate our communities about the news media industry, to restore trust in news media, and to help people become more news media literate. Mass media should be helpful, not harmful. VNN strives to help through information on this page, and through our virtual town hall series "Repairing the Divide". Read on for more information!
VIRTUAL TOWN HALL SPONSORS
All sponsorship money funds local news stories in our communities. Would you like to learn more about becoming a virtual town hall sponsor? Email VNN Founder Brittany Harlow today.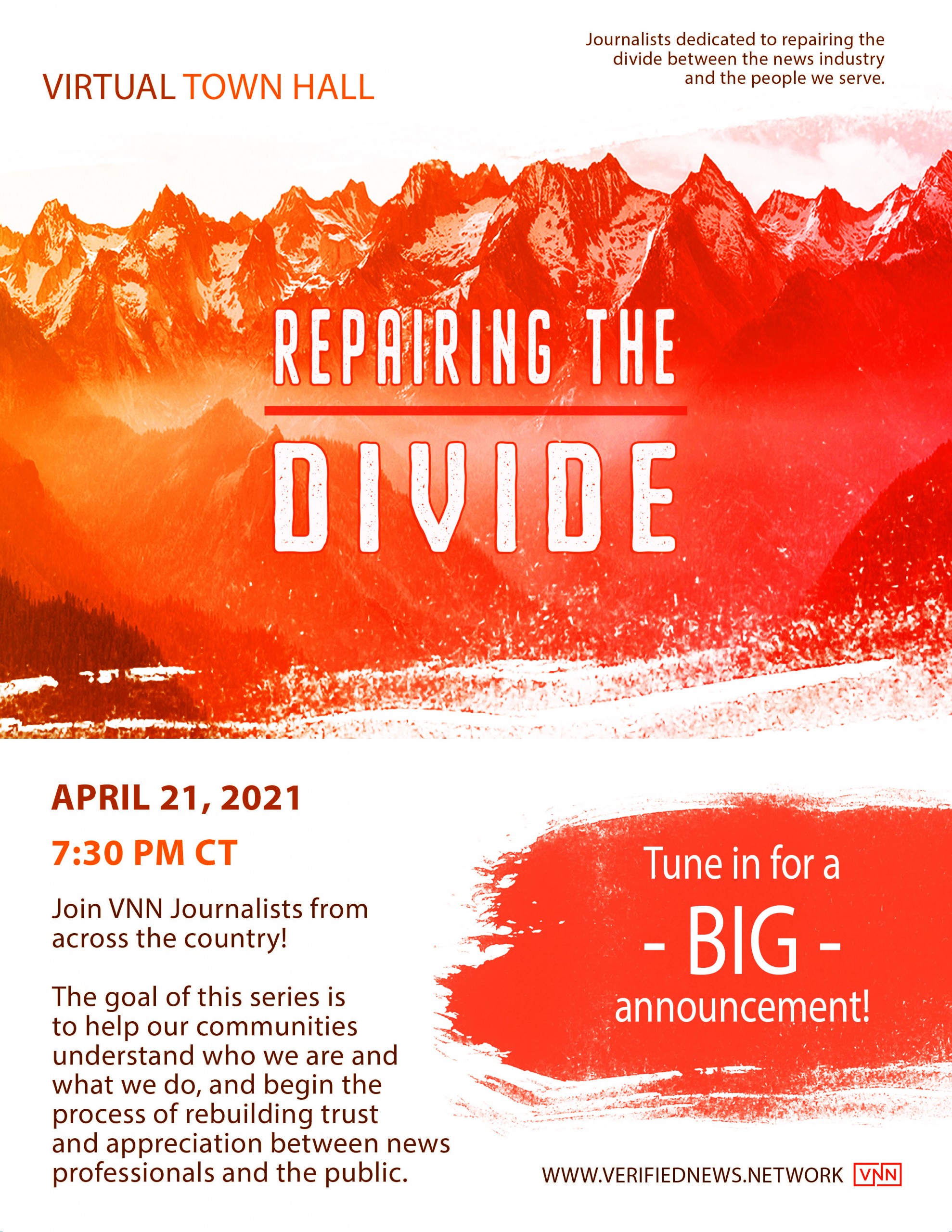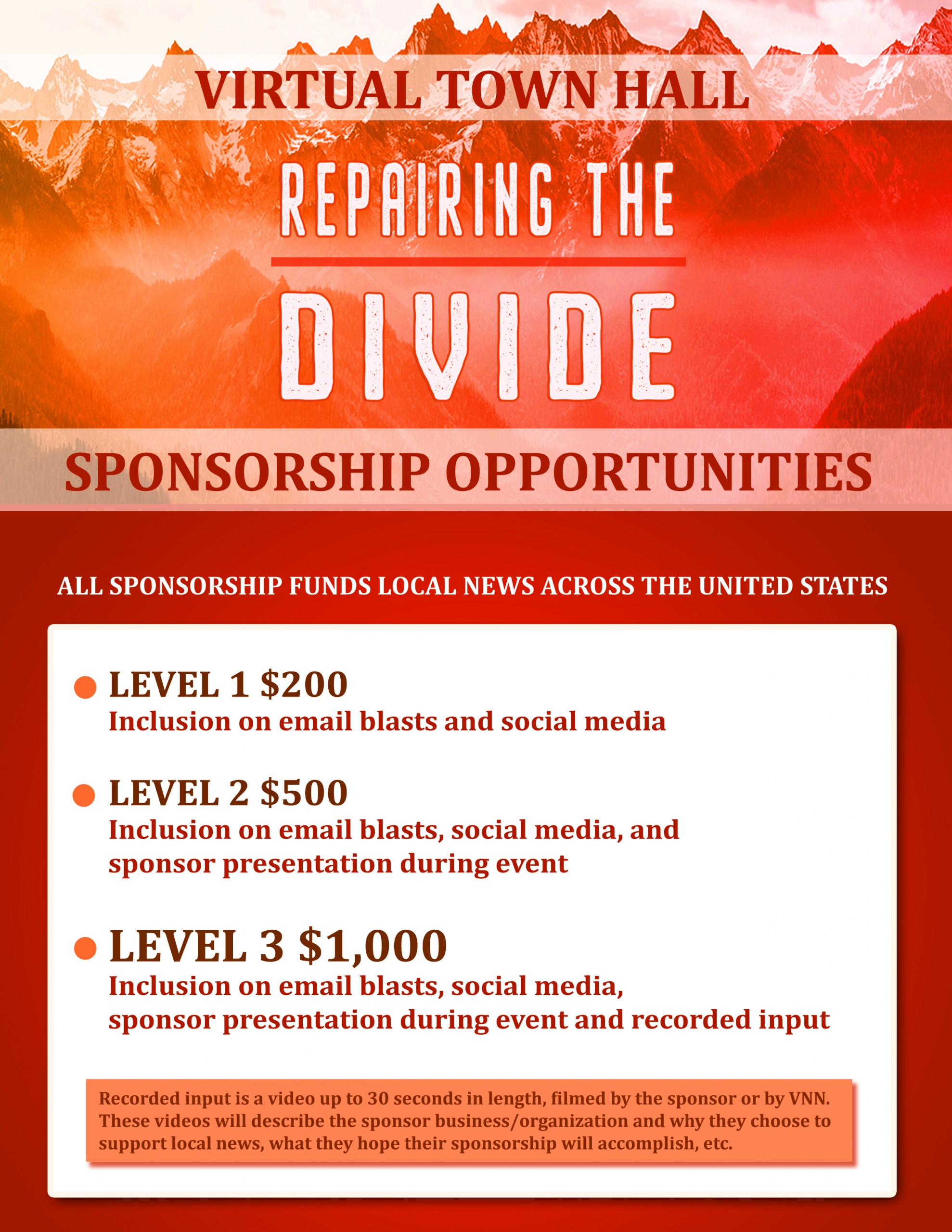 News Media Industry Pitfalls
Traditional Media
As former TV journalists, we can tell you the sensational stories are the most coveted. Crime and other excitement lead newscasts; "soft" news is at the end, if it even makes it at all. Businesses wanting news coverage are directed to the sales department.
Traditional news has lost a lot of its objectivity, and now leans on the subjectivity of its target audience to increase engagement and loyalty. Personalities have replaced news journalists.
RAND is studying "Truth Decay", a media phenomenon they define as "a diminishing role in facts and data in American public life". Their studies have found that post-2000, prime-time cable programming has become more subjective, abstract, and directive with a tendency for opinion-based shows led by pundits as opposed to news reporting-based programs.
SOURCE: https://www.rand.org/pubs/research_reports/RR2960.html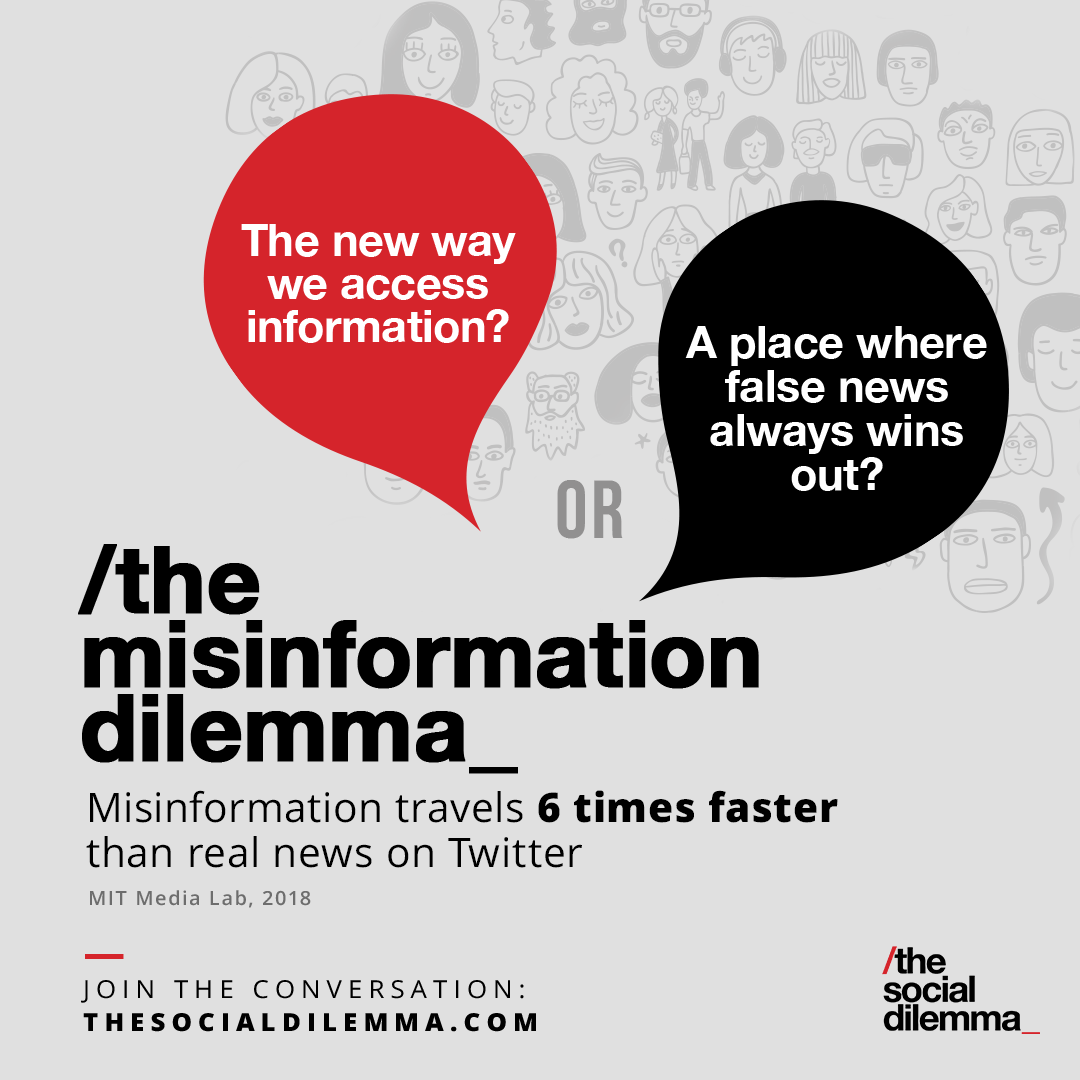 Social Media
In today's newsscape, a majority of people now go to social media for their news. But social media algorithms are designed to increase engagement, not educate or inform the public. This means prioritizing and even promoting sensationalist or misinformative content.
The Social Dilemma is a Netflix documentary that features the voices of technologists, researchers and activists working to align technology with the interests of humanity. VNN has partnered with creators of The Social Dilemma to bring you expert insight and recommendations on to combat the pitfalls of mainstream social media networks.
Click here to access the Tactical Tech + Mozilla's Data Detox Kit.
3 tips from Tim Kendall on reclaiming your screen time:
UNDERSTAND YOUR USAGE: Most people think they use their phones a lot less than they do. A recent study found that the average person spends over 4 hours a day on their device, that's a full quarter of their waking hours. And, given the increased time we're spending inside to prevent the spread of COVID-19 that number is likely to now be higher. Use your phone's built-in screentime app (Screentime on iPhone, Digital Wellbeing on Androids) or install the Moment app for additional tracking features.
SHUT OFF NOTIFICATIONS: 63. That's the number of push notifications that studies suggest the average person gets each day. Just by turning off notifications, you can dramatically limit how these persuasive design techniques beckon you back to your phone while you're in the middle of the rest of your life.
CREATE LIMITS: Finally, it's now time to set some limits that will help you focus your usage on the apps, the times, and the spaces that will be most productive for you.
App limits – restricting how much time you spend with specific apps

 

Time limits – refraining from using your phone during dinner or the first hour after waking up

 

Room limits – not bringing your phone into spaces you want to keep sacred like your bedroom